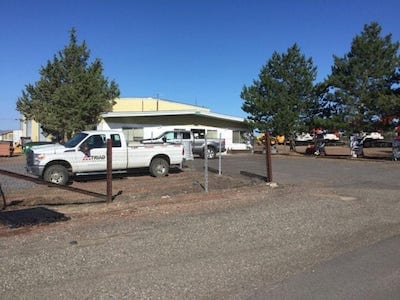 Supporting Central and Eastern Oregon since 2006, the Bend/Prineville Triad Machinery location offers a variety of new and used logging, construction and crane equipment. This means we have the machines you need as well as limiting the amount of downtime if your equipment needs maintenance or repairs.
In the shadow of Mt. Bachelor, and easy access to the Ochoco National Forest (Highway 97, 20, and 26), we're able to easily serve the logging communities to the Eastern and Southern borders of Oregon. Although we specialize in logging equipment – including Link-Belt Forestry, Tigercat Forestry, and T-Mar Forestry Equipment – Triad will also meet your excavation and crane needs.
New-Used Equipment
As the authorized dealer of Link-Belt, Tigercat, and T-Mar forest equipment in Central Oregon, Triad Machinery has everything you need to get the job done. From Excavation to harvesters and swing yarders to mulchers and road builders, let us be your equipment partner.
We aren't limited to just forestry machinery, either. We also offer a range of Link-Belt excavators (LBX) and cranes. Our Material handlers, demolition excavators, and more will make short work of your project. Triad Machinery also carries cranes for any job you may have, from Link-Belt hydraulic, all-terrain, and rough terrain cranes.
Although we're authorized dealers of some of the finest brands in heavy machinery, we also offer many other brands in our used equipment line-up. All of our equipment – new and used – are put through an intense Pre-Delivery Inspection (PDI) before arriving at your job site.
Looking for an upgrade? Let Triad Machinery know what you're looking for. We work with all of our clients to make sure they get what they need. Our equipment inventory changes often, so make sure to check with us first when looking for new-to-you machinery.
Rentals
Have an upcoming project that needs a little extra muscle? In addition to selling new and used equipment, we also offer a line of rental machinery to make your job run that much smoother. Our excavators and cranes rentals get the same PDI overview as the machinery we sell.
As a general contractor with just a few jobs a year, renting equipment makes more sense than owning it outright. Let Triad Machinery maintain, service, or store the construction equipment until you need it. We'll even deliver the equipment to your site. If there's an issue with the machinery during service, our central location means we can offer fast and efficient repairs on site.
Service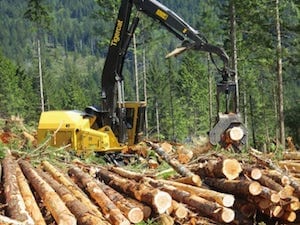 As with all Triad Machinery locations, our service department is factory-trained to work on Link-Belt, T-Mar, Tigercat, and Waratah equipment. However, our crews have the experience to work on other forestry and construction brands as well, whether you bought them from us or not.
Out in the field? That's no problem for Triad Machinery. Let us know the issue and our fully-stocked service trucks will be on their way. We understand that any amount of downtime can ruin a schedule or cause missed deadlines. We'll get you up and running again ASAP.
Parts
No matter the industry, it's important to have the right tool for the job. The Bend/Prineville Triad Machinery location carries a variety of attachments and other parts for our Link-Belt, Tigercat, and T-Mar equipment. Ground engaging tools for an excavator, wire rope for a crane, hydraulic hoses, teeth for your processor, or undercarriage components for forestry/construction equipment.
Need a particular, hard-to-find part? Let us know and we'll track it down for you, whether it's Link-Belt, Tigercat, T-Mar or any other brand. It's our way of making sure we have everything our customers need no matter the piece of equipment.
With more than 13 years of experience in this location and much more than that in the industry itself, Triad Machinery knows what our customers in Central and Eastern Oregon need and make sure to have that equipment, parts, and accessories on hand. And we don't mind saying – we're the friendliest equipment dealer in the area. Come in to find out for yourself!