The 2023 Oregon Logging Conference has wrapped, and we wanted to share some highlights from this year's conference. As always, OLC allowed us time to connect with many of our valued vendors, partners, customers, and industry leaders. See below for some videos, photos and notes from the conference! 
Colder temperatures (and a little snow) didn't slow the OLC, as Team Triad worked through the elements to get our machines staged and polished.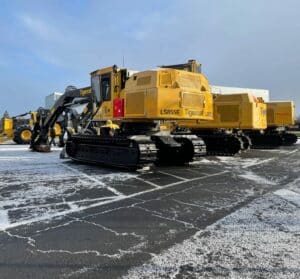 We showcased the new 40B series from Link-Belt Forestry, and a variety of other flagship forestry machines from LBX Forestry and Tigercat Forestry. OLC offers the unique opportunity for Team Triad to connect with our customers and OEM partners in real time, and brainstorm ideas and solutions for challenges that may face the logging industry. And thanks to a covered pavilion space at the conference, Triad's booth was relatively shielded from the cold weather.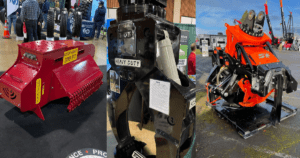 Attachments at this year's OLC
In addition to machinery, forestry attachments were well represented at the Oregon Logging Conference, as well! T-Mar, Quadco, and Southstar were among the attachment companies with featured equipment at the conference this year.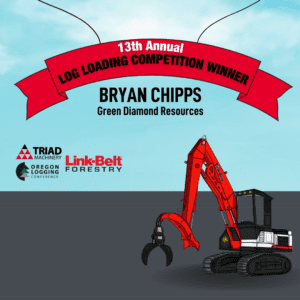 This year's conference featured activities for all ages, including Future Forestry events for high school students on Friday, and a number of games and activities for the next generation of loggers. We also crowned a champion for the 13th Annual Log Loading Competition: Bryan Chipps of Green Diamond Resources! 
Triad's OLC Load-Out Crew
We can't wait to see everyone again at the 2024 Oregon Logging Conference!